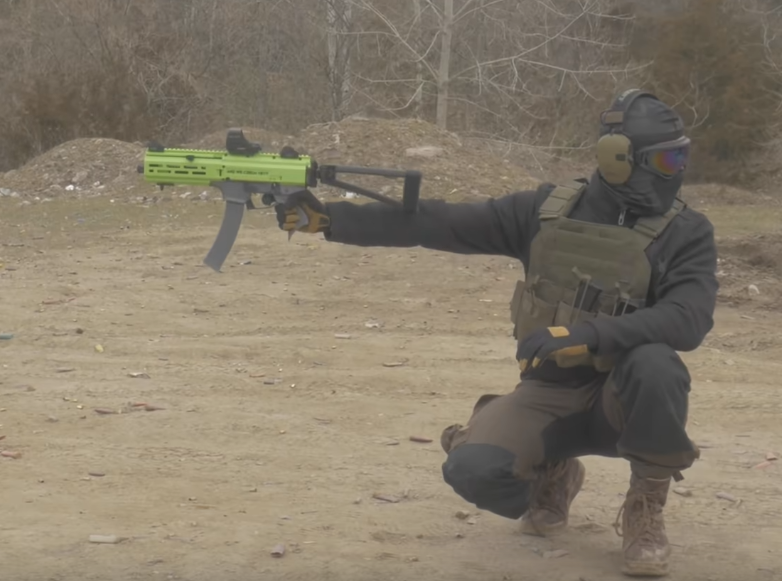 Since I care about 3D printing I am interested in 3D printed guns. Not that I want to make one or even shoot one. I would never trust them.
Now I found this video. I am not attacking him or anything but three things instantly made me cringe.
He wears mask and goggles to hide his identity, it feels like he has good opsec up to the point where he tells you about his Amazon links. Also he is playing with the gun on a public range.
That image I put here. If I were crazy enough to print a gun I would put it in a stock and use a thread to pull the trigger. No way I would use my hands for this. It feels really bad to watch this video.
When the mag fails, he talking about using it more after peeling a part of it off. That is very WTF.
Other than these the topic itself is very interesting. It seems 3D printing is here to stay. Sadly it means you can't control who prints what and what they use it for. On the other hand way before 3D printers people made home made weapons. 3D printing only changes one thing: it is easier to share plans.